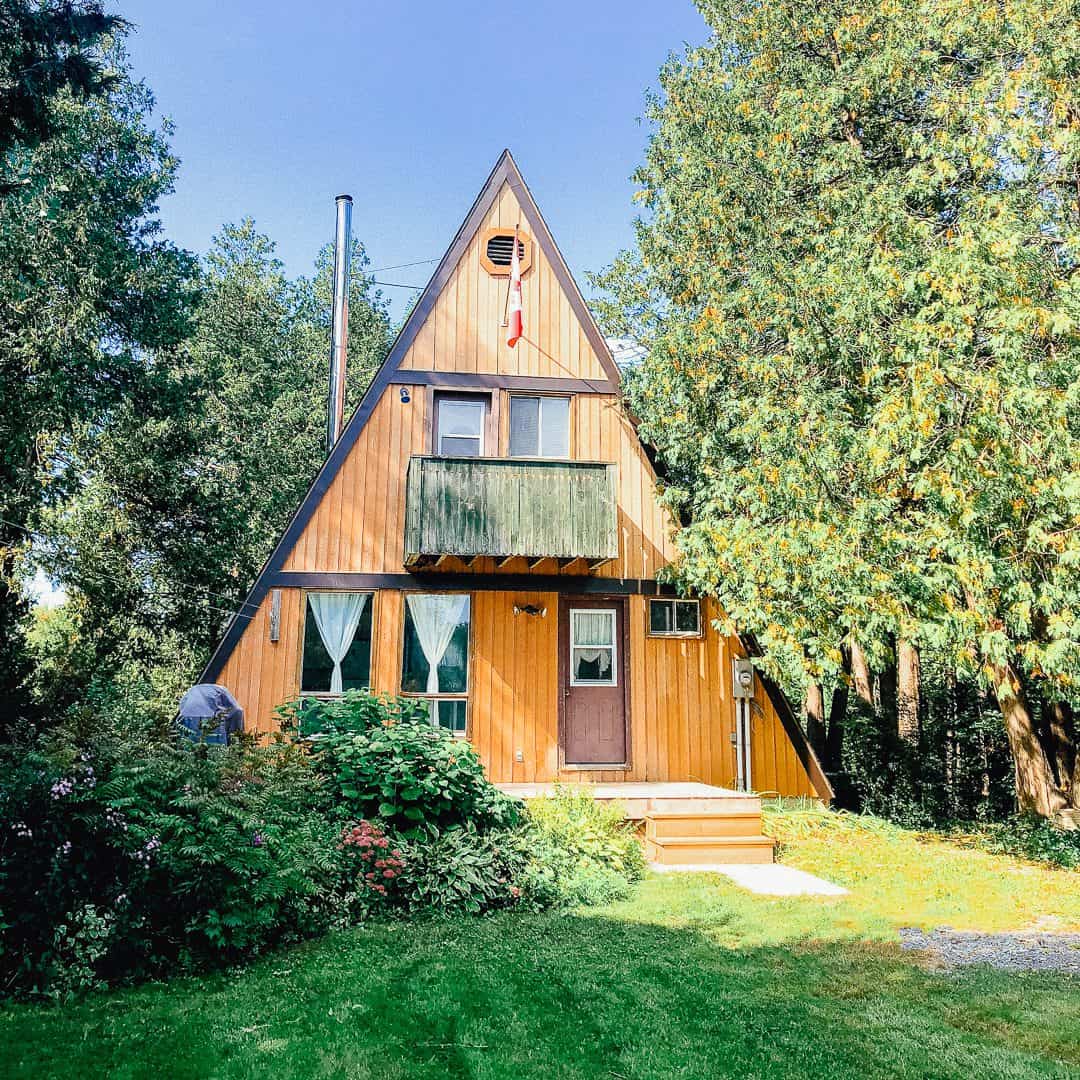 In this featured cabin post you'll read about:
The lifestyle balance of spending weekends at a cabin & weeks in the city (year round!)
How one couple found their ideal cabin as a getaway from the city
What it's like to buy & renovate an A-Frame built in the mid-80s
The following is an interview with owner Julia of Riverbend Cabin:
1. Tell us about your cabin:
Our cabin, formally known as the Riverbend Cabin, is a 2-bedroom, 1-bathroom A-Frame in Ontario, Canada! We purchased it in January 2018, but it was built in 1983. The cabin is situated on just under an acre of land, and comes with private access to the Moira River.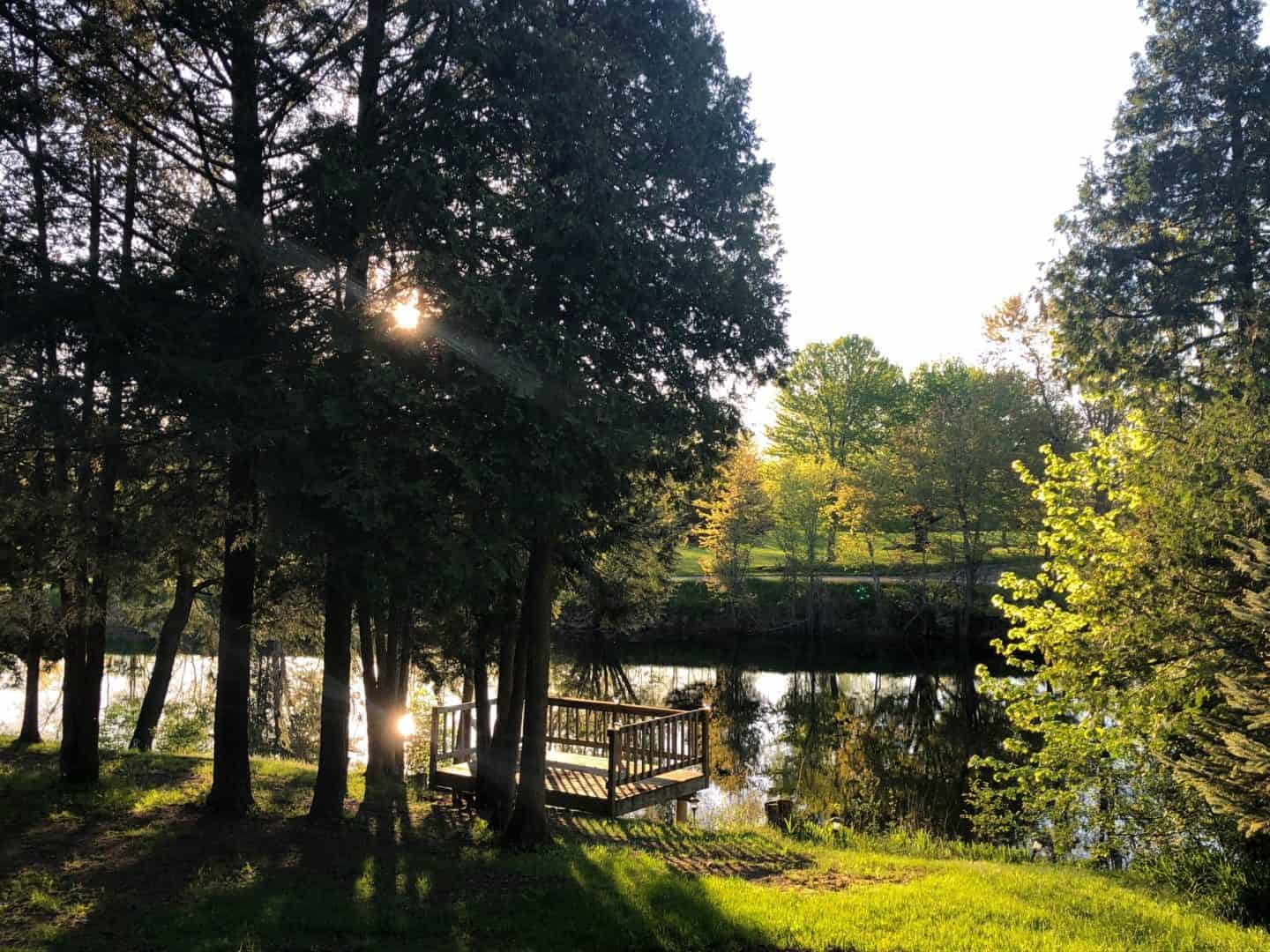 What's great about the location is it's only about 2.5 hours between Toronto and Ottawa (two major cities in Ontario), but feels like you're much further north!
2. What made you want to buy a cabin?
My husband Adam and I had wanted to buy a cottage property for a very long time (at least 5 years!) but never found the right place within a reasonable distance from our permanent home in Toronto.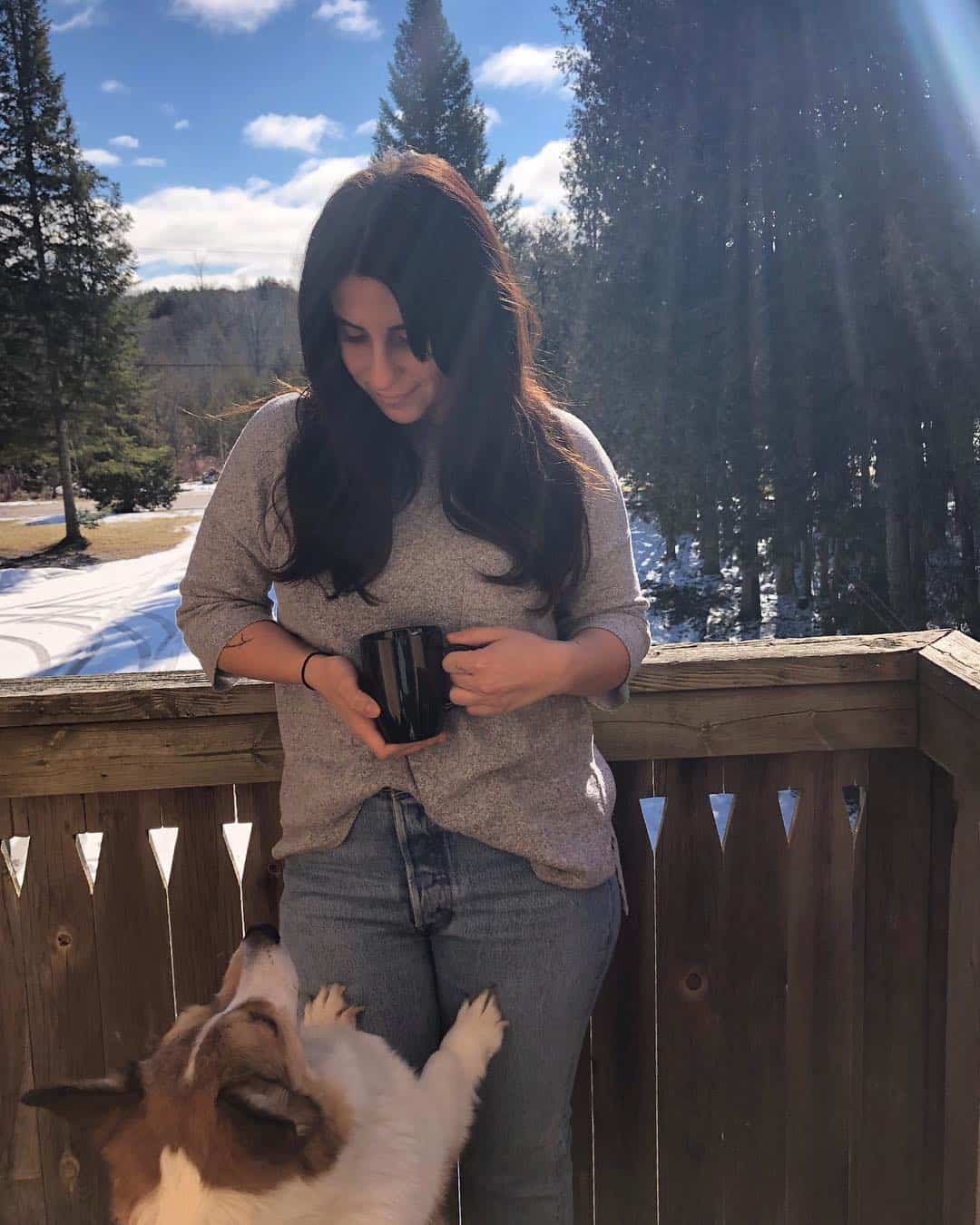 We wanted a cottage because we longed for an escape from the city, somewhere quieter where we could disconnect and unplug (we don't have internet!) and somewhere where we could let our dog run around. There's lots of cottage neighborhoods near Toronto but some take up to 4-hours to reach in traffic. We didn't think that type of distance was realistic for our busy-city lifestyle (as we primarily only spend weekends at the cabin at this time).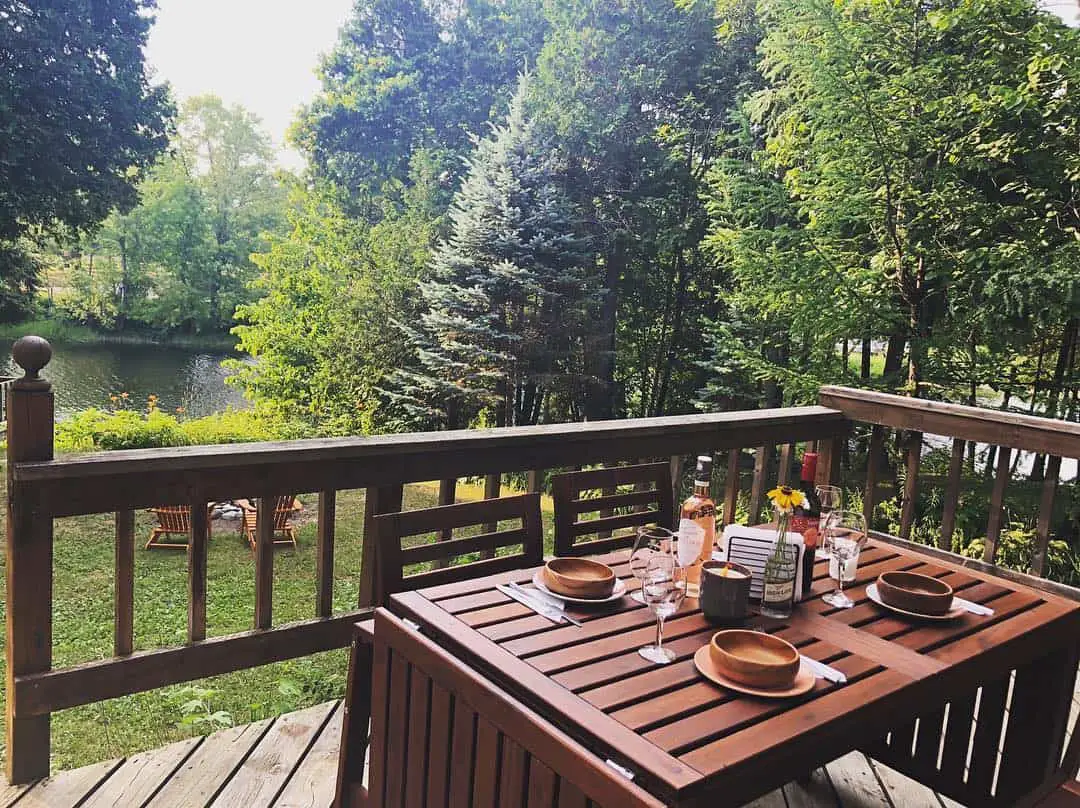 3. What was the process like buying your cabin?
I had be actively searching for cottage properties for about 3 months. My criteria was: must have A/C, and must have waterfront access. I knew finding an A-Frame with these two features was way out of reach, until Adam discovered the listing for our cabin. He sent it along to me with a note saying "Don't freak out, but I think I found one that you're going to love…" And he was right. We knew we wanted it even before visiting, and it was the first and only property we put an offer on.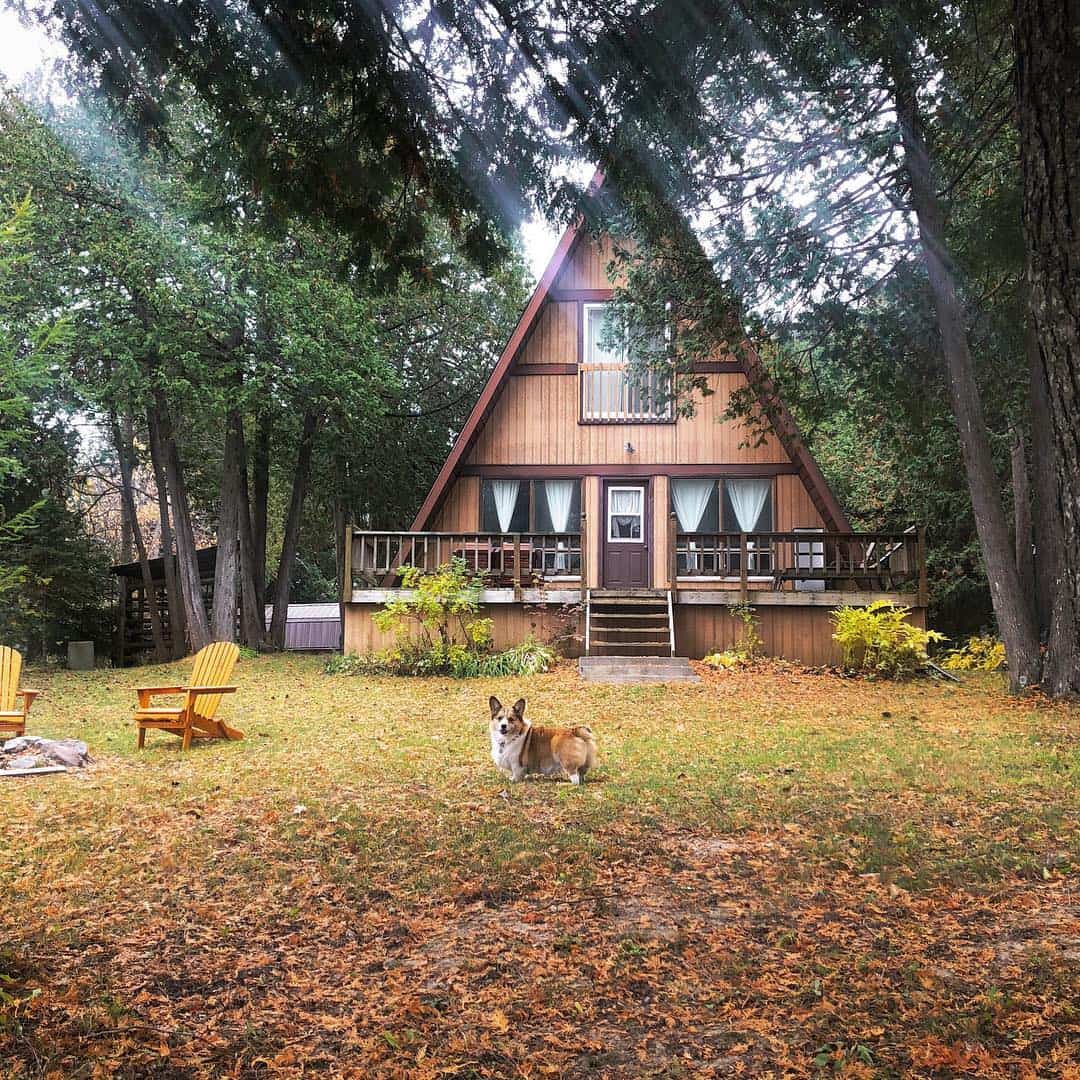 4. How much time do you spend at the cabin & what is it like? Any favorite memories?
We spend every weekend that we can at the cabin – all year round! There are a few exceptions to this, as sometimes work and family keep us in the city.
In the winter, it's a lot of quiet days reading by the fire or taking our dog for a walk in the nearby conservation area, cooking warm dinners with wine, and playing cards or board games.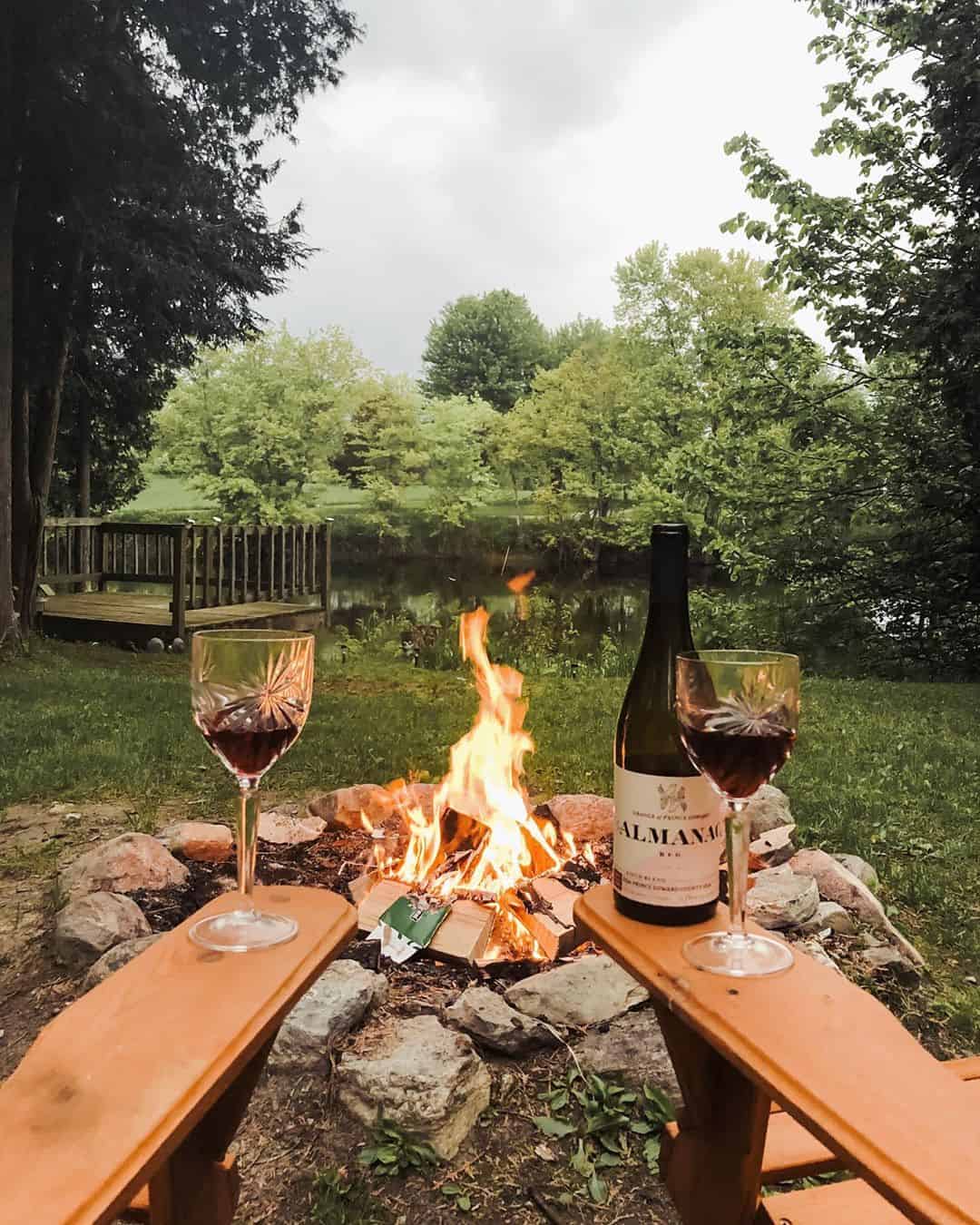 In the summer, we spend much more time outside swimming and hanging by the water on the dock, and having bonfires at night with s'mores. Our favourite memories would be when we've had friends and family up to share it with.
5. How are the renovations going & what do you have planned?
We've only done a small amount of renovations since we took possession in January 2018. We had a few major unexpected expenses, such as our water well completely freezing and a flood in the basement.
But our next task is to expand and upgrade the bathroom as well as the kitchen!
6. Where do you get style inspiration for the cabin?
Our inspiration is a mix between vintage charm and modern functionality. A lot of our furniture is vintage; either passed down from grandparents or thrifted. We mix these pieces with brand new mattresses, new-ish appliances, linens, carpets/rugs and some electronics.
But ultimately our style is ever evolving and expanding as we live in the space and find out what works best.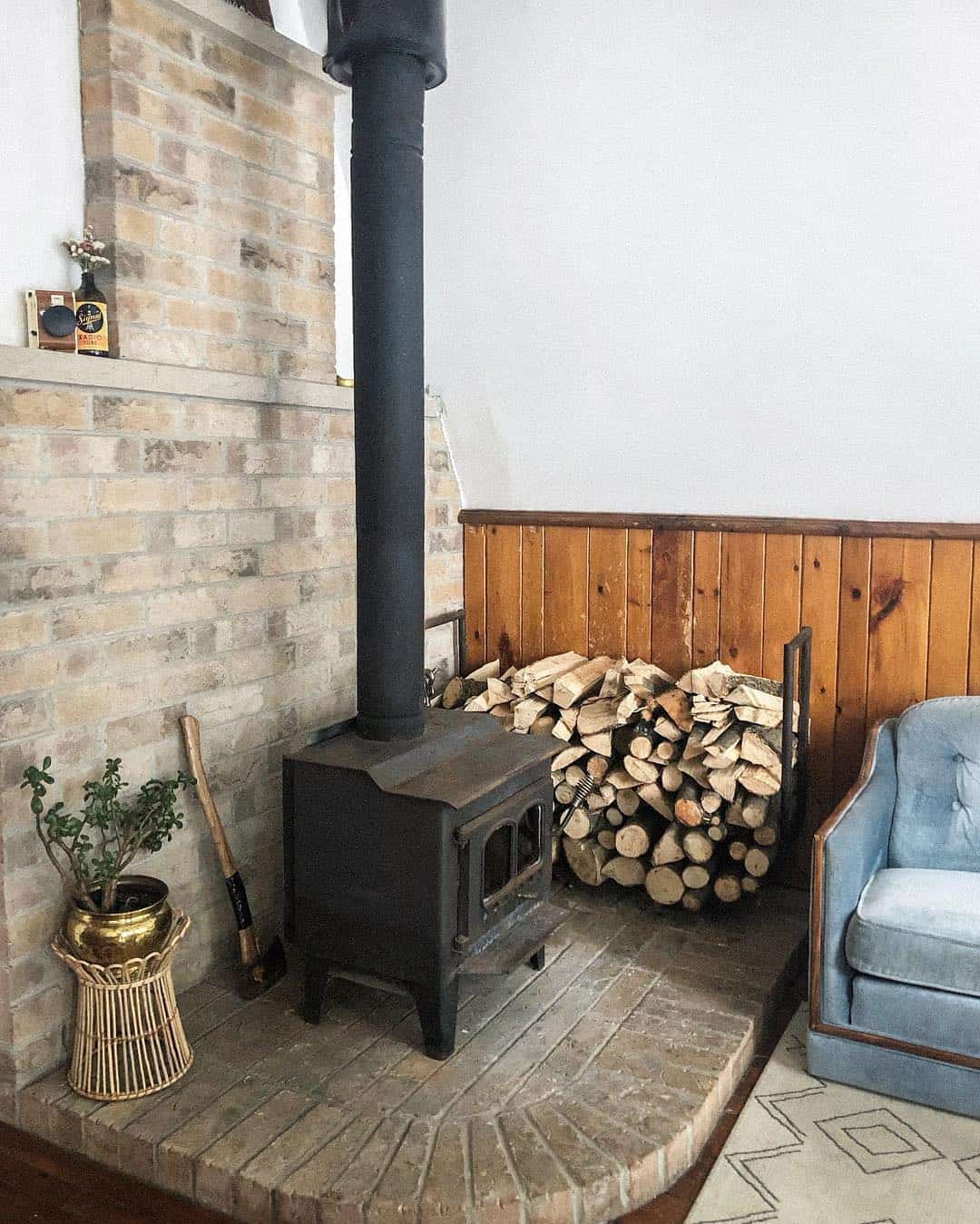 About Riverbend Cabin — Cabin Rental in Ontario, Canada
Experience the magic & charm of Riverbend Cabin for yourself by booking a getaway through Airbnb: Book Now.
Even looking at photos of Riverbend Cabin makes me feel relaxed! 🙂 I can't imagine how peaceful it would be to spend time there by the river and escape wifi for a few days!
If you love seeing photos of Riverbend as much as I do, follow them on Instagram: @RiverbendCabin.
Riverbend Cabin is an A-Frame cabin rental in Ontario, Canada on the banks of the Moria River. To read more about it, click here.
This post is part of our Featured Cabins series. Have a cabin or cabin story that inspires you? Submit yours here: Submit a Cabin.
And to get more posts like this directly in your inbox, subscribe here: