The Hygge Decor in this list is the ultimate in cozy comfort, full of finds that will create a space that makes you feel at ease. There's something for every room, and it's all available on Amazon.com so you can check out the reviews on each item.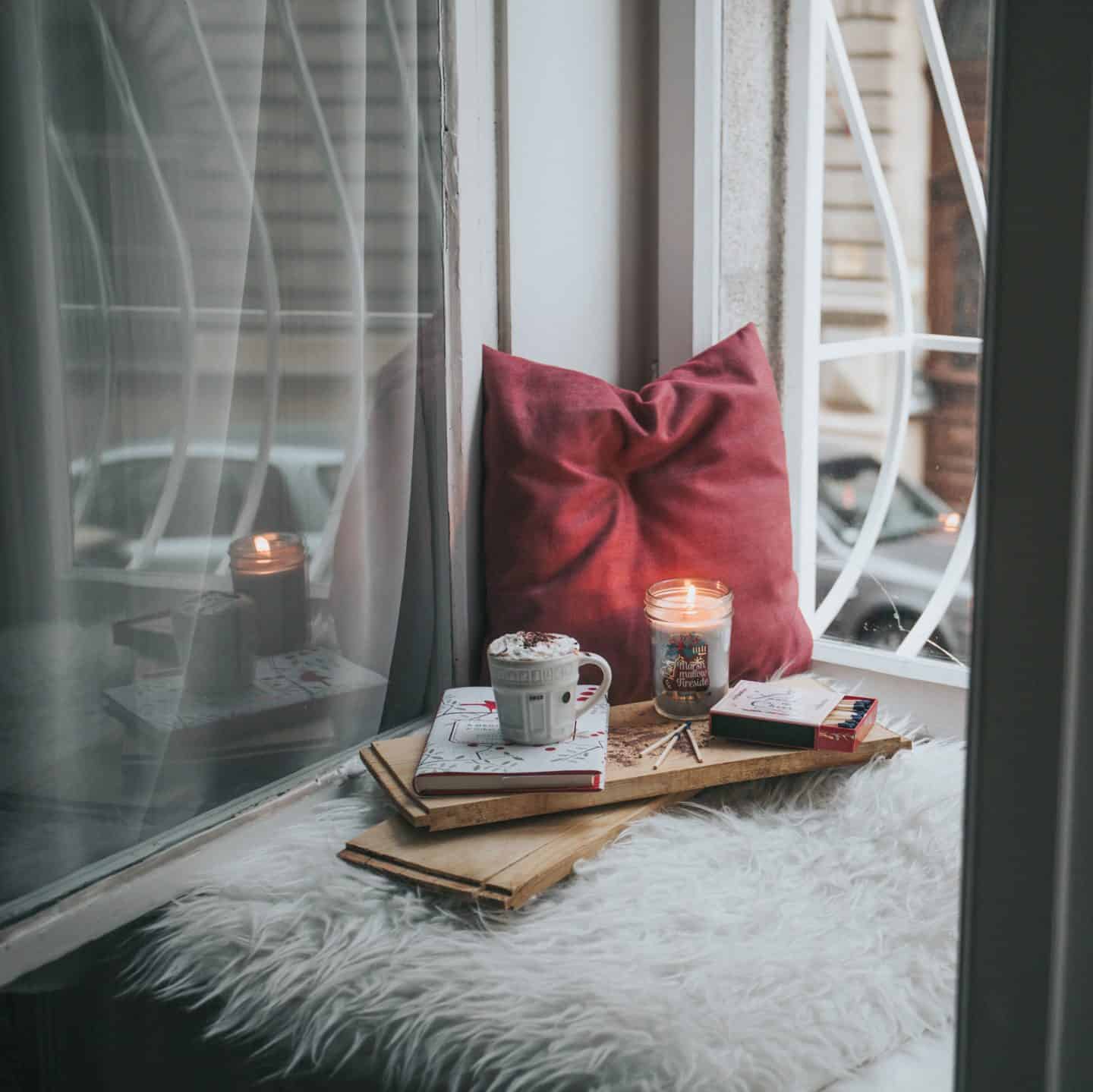 What Is Hygge?
Hygge is a Danish word that describes a way of living. It's best described as: cozy contentment and happiness through the simple things in life. It's the feeling you get when you're sipping a warm hot chocolate, snuggled up next to the fireplace in your favorite sweater.
In our homes, Hygge is about creating a space that's full of peaceful, cozy comfort. Hygge decor usually incorporates lots of textures, natural elements and neutral tones.
Hygge Decor: Our Top Finds
The ultimate in hygge decor! This blanket is heavenly to snuggle up with and adds a cozy touch to any room.
Have blank wall space? This is the perfect way to fill it! And you'll be surprised at how affordable it is…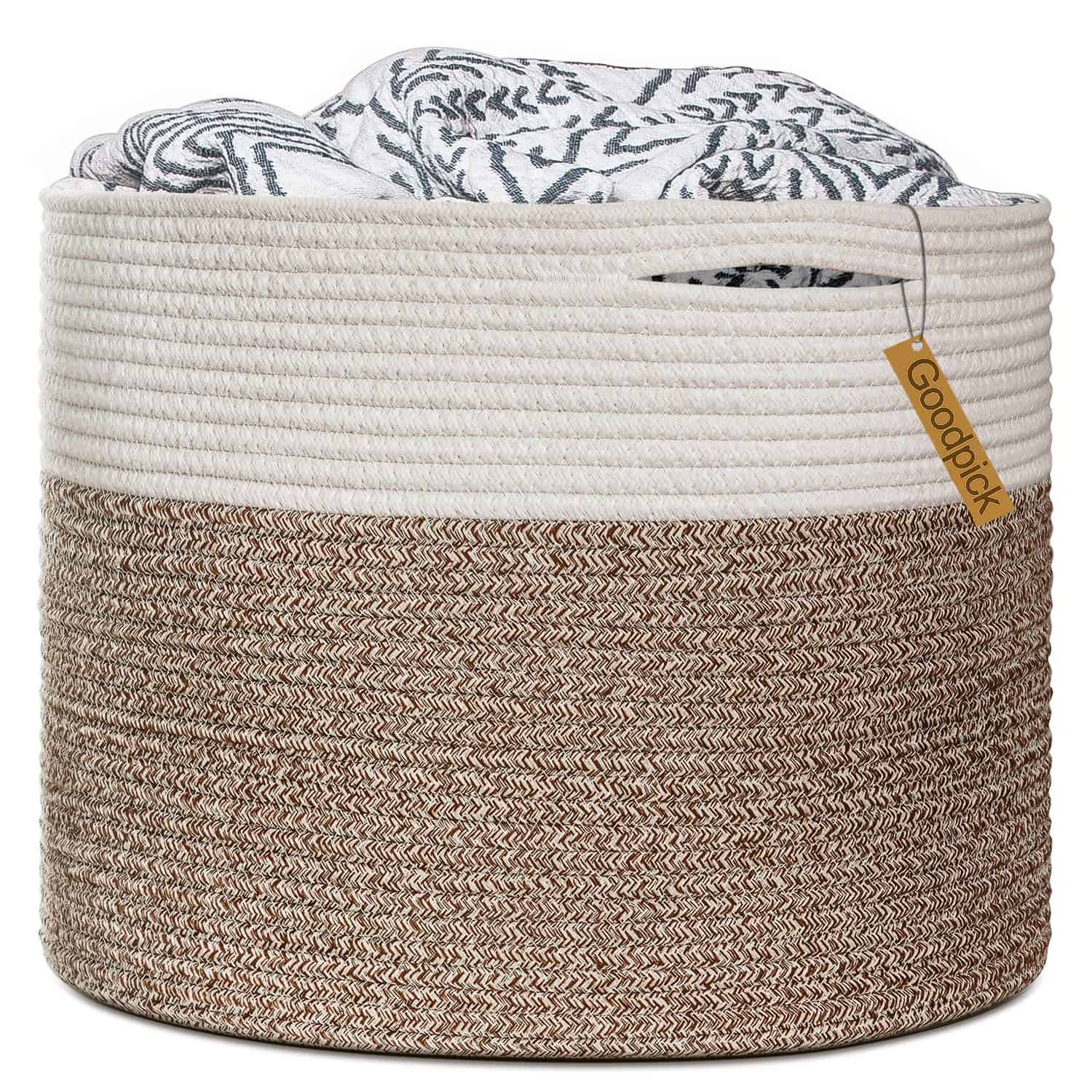 You can never have enough storage baskets. This one is large, pretty, and practical. We love it's hygge inspired rope design.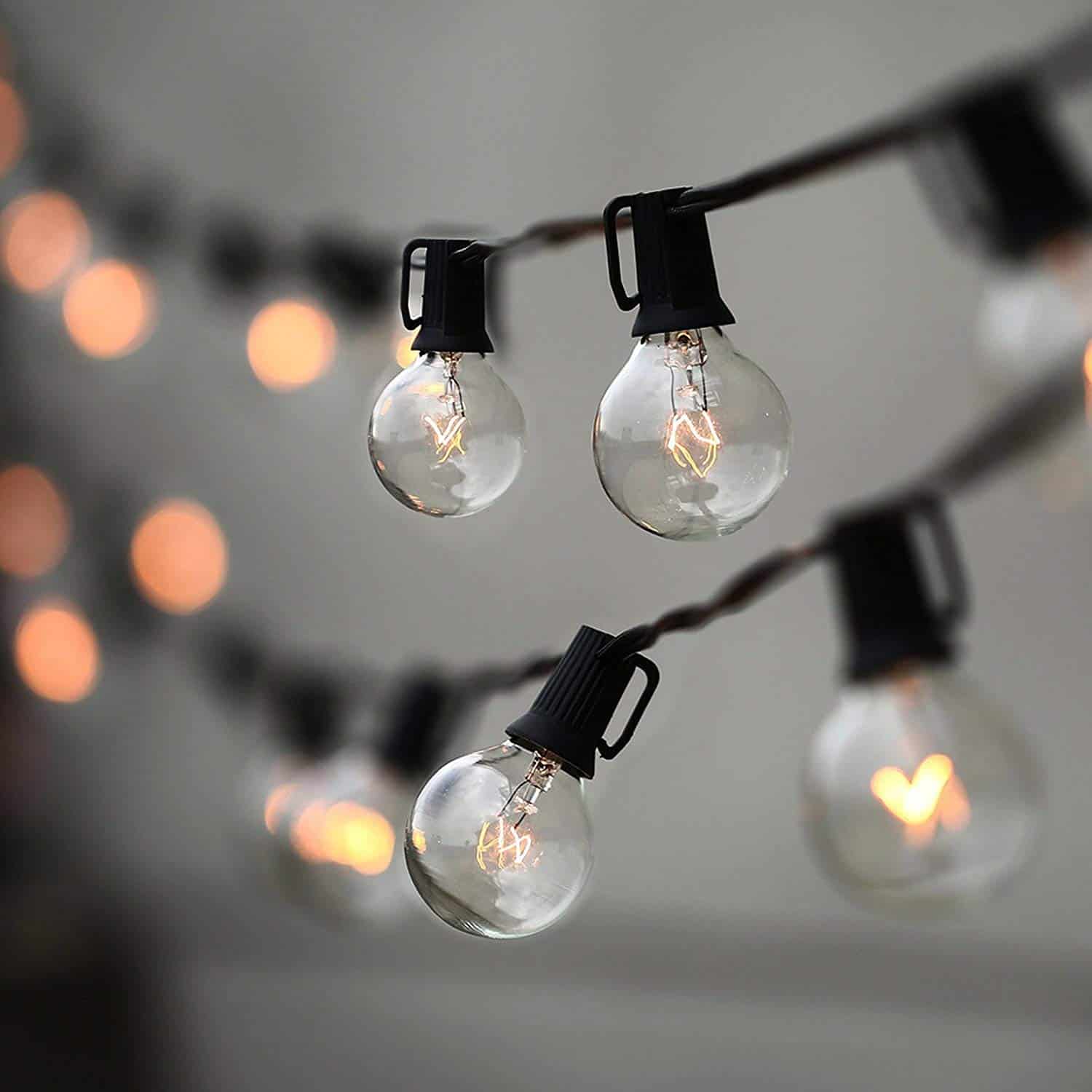 String lights instantly elevate and add atmosphere to a space. These are beautiful ones that would work indoors or outdoors.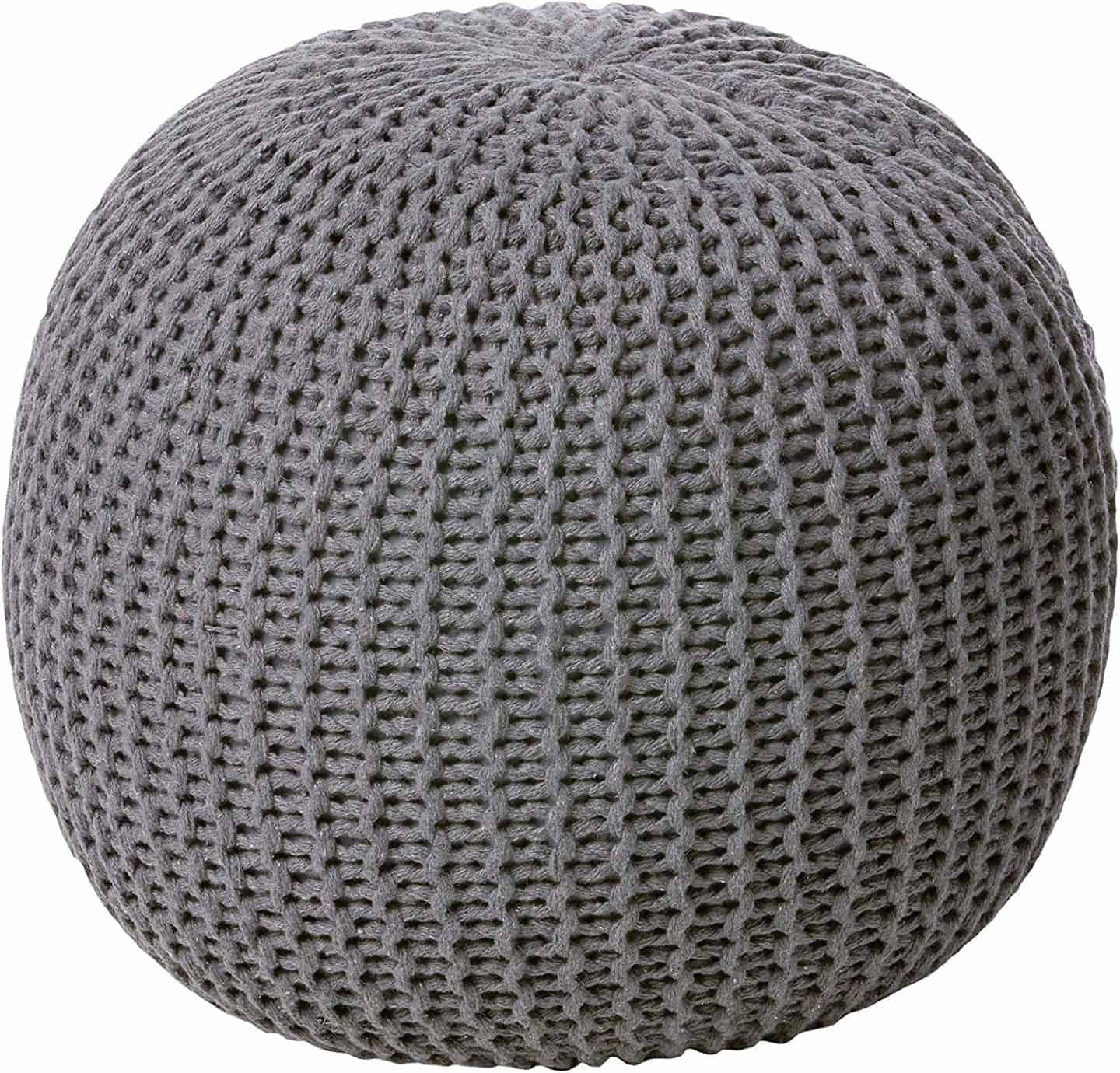 The perfect item for when you're questioning 'what should I put here?!' or 'what is this room missing?!' A cute ottoman like this one is a natural fit. This ottoman also has a knit covering to add some hygge texture to your space!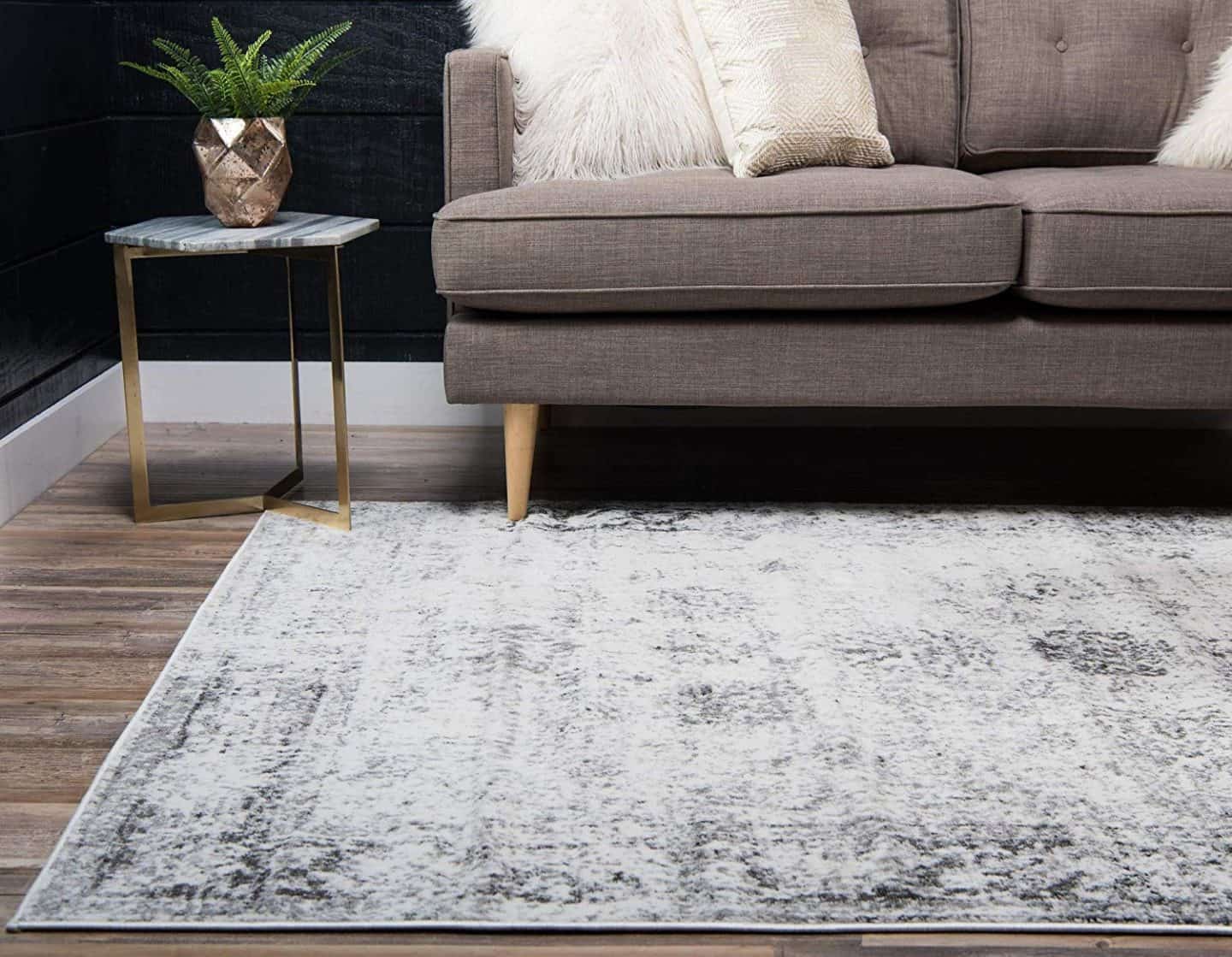 The rug you choose sets the tone for the entire room. You can't go wrong with this neutral one. If you're working to create a hygge space, this rug is a great choice. And it's a trusted Amazon find with over 4,000+ good reviews.
Because sometimes white or neutral pillows aren't practical (dogs, kids, etc.). These dark pillows are an instant way to add a hygge vibe to your sofa. And they won't show dirt 🙂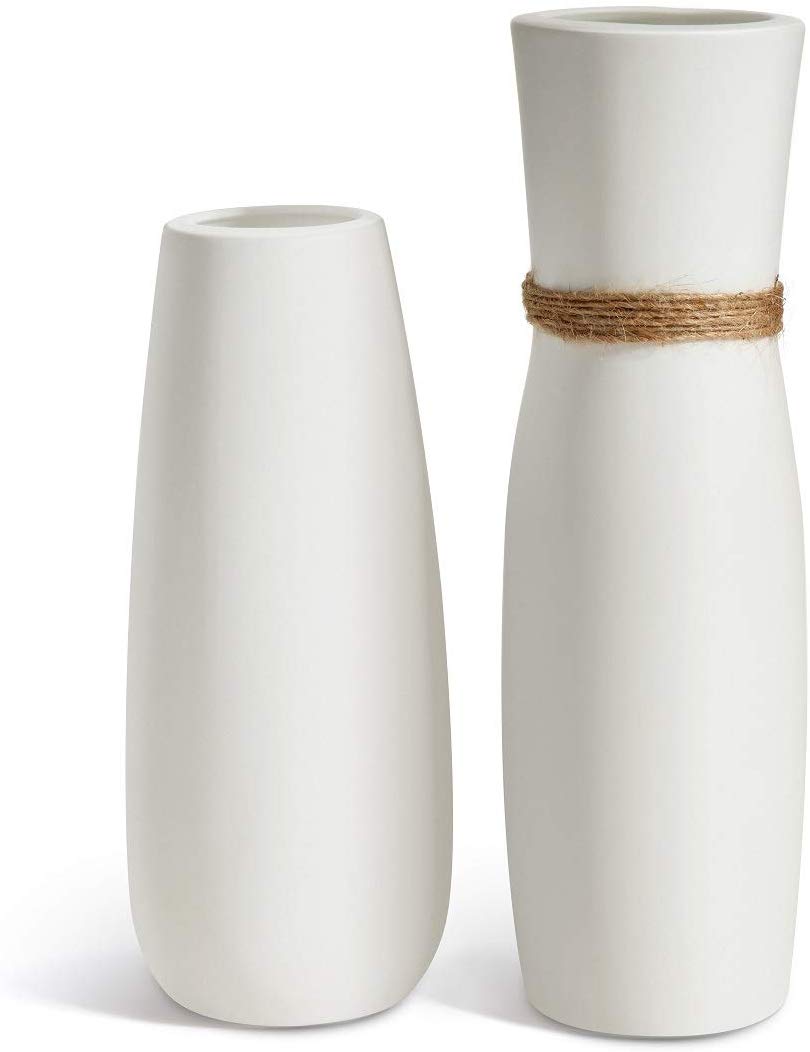 The perfect accessory for a coffee table, end table, or dining table. These modern, Scandinavian inspired ceramic mugs are simple and beautiful. They're an easy addition to any space.
Get The Little Book of Hygge: Danish Secrets to Happy Living
This is one of the most popular resources on living Hygge! If you're curious about creating a hygge home, then this will show you how the concept of 'hygge' can also be a lifestyle.
This book is an answer to the question 'Why Are The Danish the Happiest People in the World?' And introduces you to how hygge can help you find more contentment and joy in the everyday.
The Little Book of Hygge: Danish Secrets to Happy Living