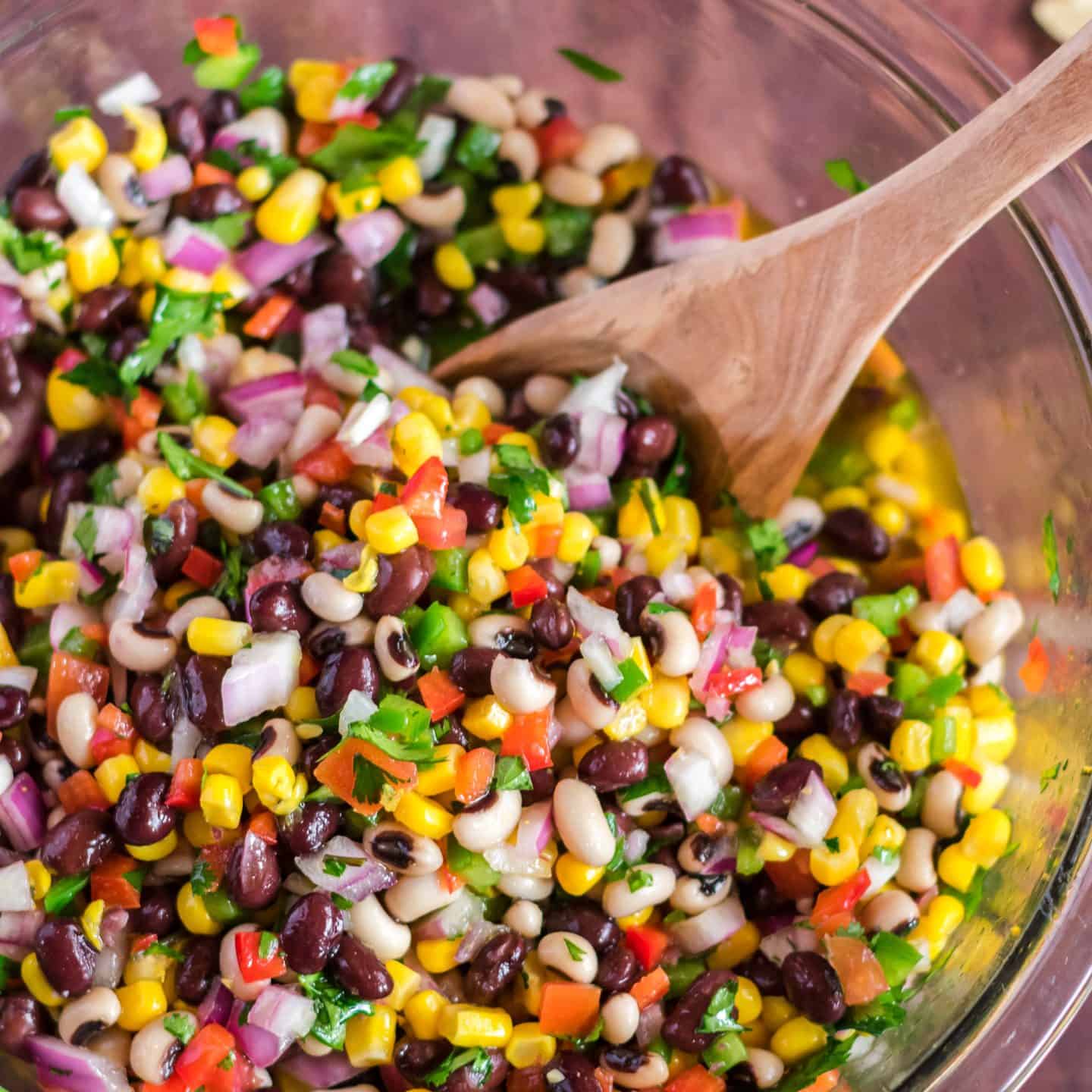 This is the ULTIMATE, best ever, flavor-loaded cowboy caviar dip. And if you've never tried cowboy caviar before (also known as Texas caviar) then this will be a new favorite recipe!
Cowboy caviar has a lot of tasty characteristics: it's made from lots of fresh ingredients and is a healthy mix of vegetables that even the pickiest eaters will love. It's sweet and savory, light and satisfying.
Plus it's just so pretty! Those colors (yum)!
This dip along with our Crockpot Hamburger Cheese Dip are party favorites. They're both go to options to make ahead and bring.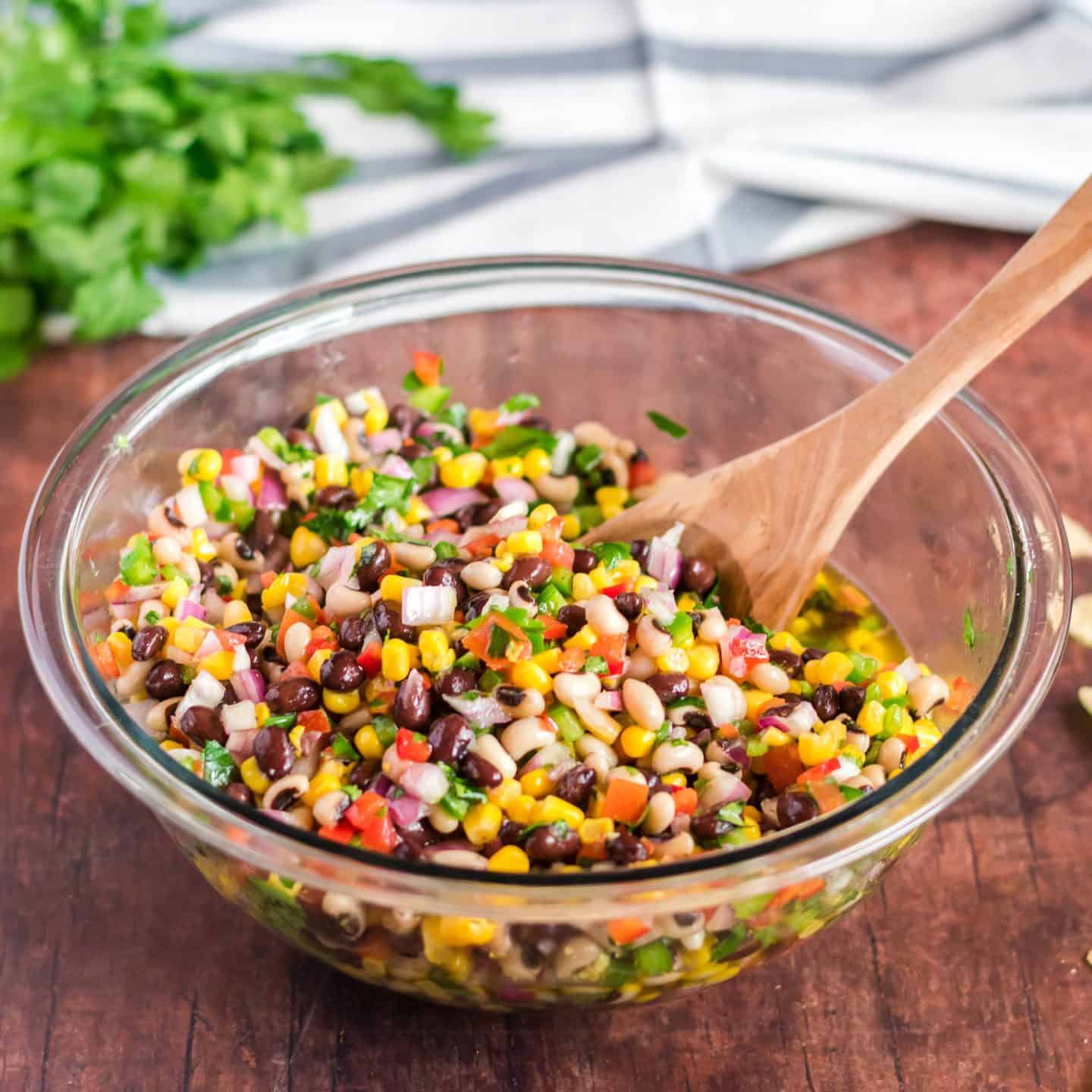 Why Is It Called Cowboy Caviar?
Cowboy caviar gets its name from its Texas origins. It was invented by a woman in the 1940's in Texas apparently as a way to add flavor to eating black eyed peas, which are traditionally eaten for good luck on New Year's Eve.
All of the ingredients in cowboy caviar are chopped small to mimic true caviar, though the tastes are very different! If you'd like to learn more about its origins, here's a quick read.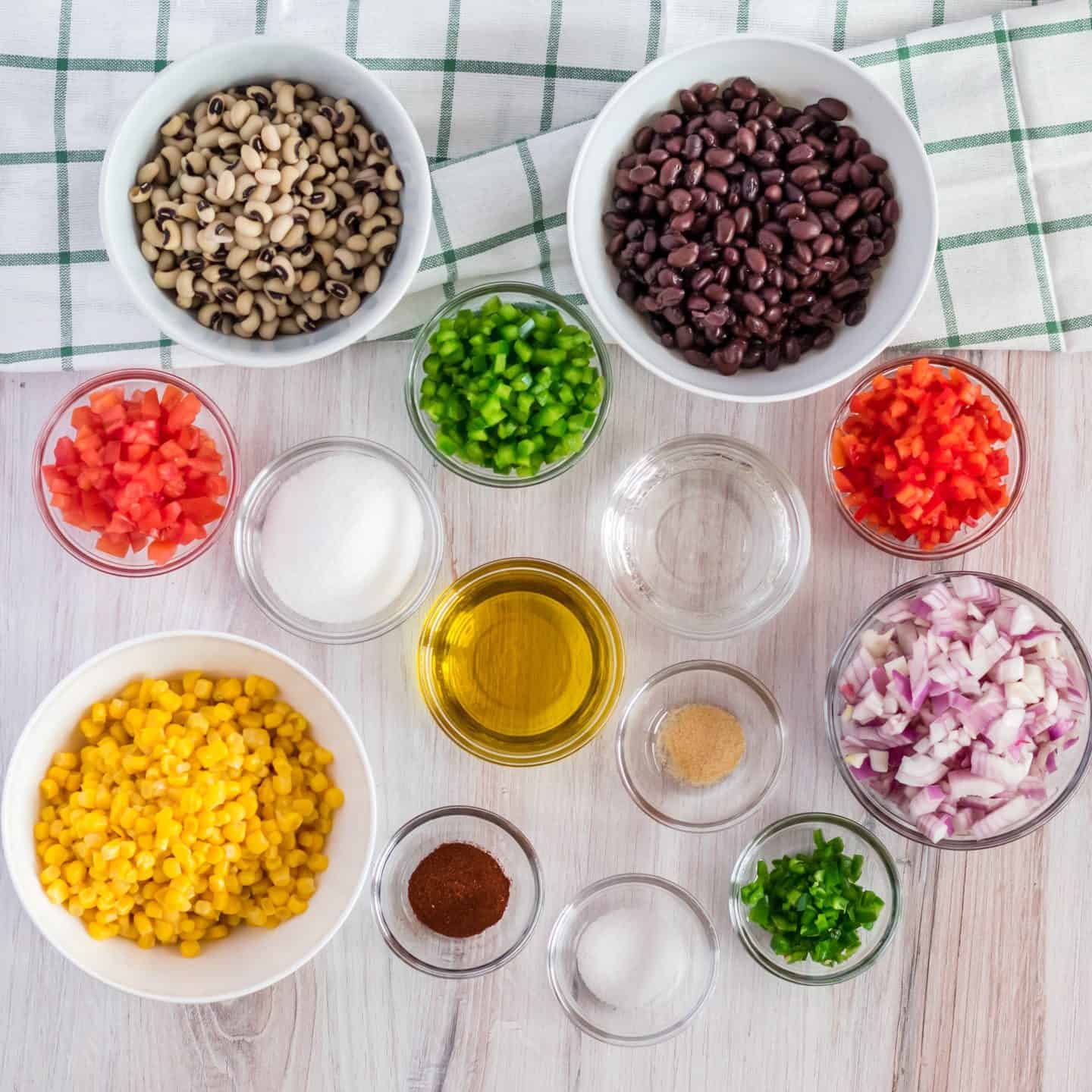 What Is Cowboy Caviar Dip?
Cowboy caviar is a mix of fresh vegetables (like onions, tomatoes, and bell peppers) mixed with black beans, black eyed peas and corn and dressed in a light vinaigrette. This recipe uses a white wine vinegar, olive oil and sugar dressing.
One of the hallmarks of cowboy caviar is black eyed peas! But most of the other ingredients change slightly from recipe to recipe. Some recipes are spicier than others or favor one ingredient over another.
About this recipe: this recipe has low spice levels and an even mix of ingredients. It tastes fresh and sweet, which is the perfect pair to a salty tortilla chip!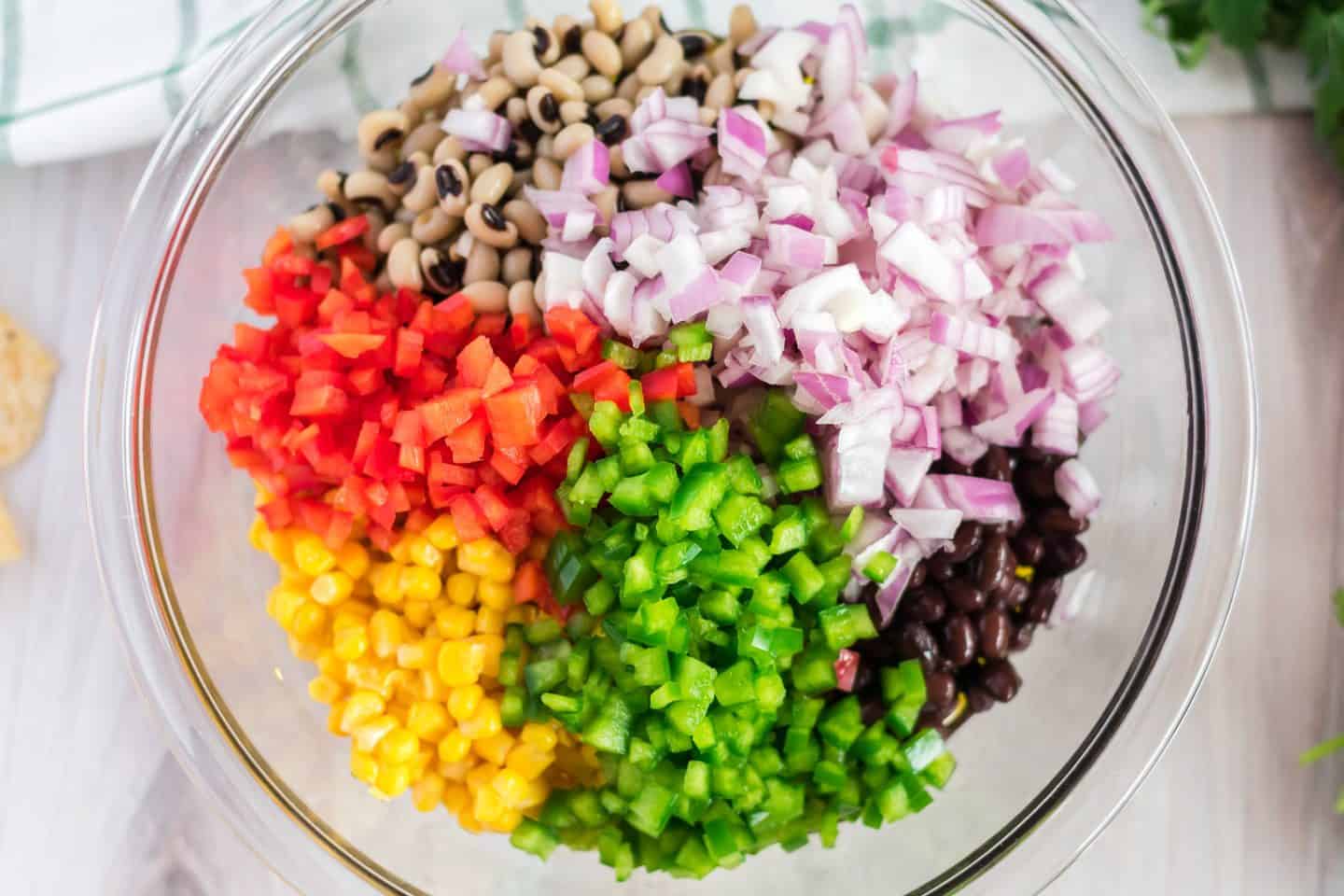 This recipe is also made without avocados, so that you don't have to worry about them turning brown if you need to make this recipe ahead of time.
Cowboy Caviar dip is a popular choice for parties and watching games. It's easy to make ahead and always a crowd-pleaser. It looks pretty on a table at a party and tastes as good as it looks! Yee-haw.
Cowboy Caviar Dip
It's sweet and savory, light and satisfying. This pretty cowboy caviar dip tastes as good as it looks.
Ingredients
1/2

cup

olive oil

1/8

cup

sugar

1

lime

juiced

1/4

cup

white wine vinegar

1/4

tsp

garlic powder

1

tsp

salt

2

roma tomatoes

seeded and diced

1

15 oz can

black eyed peas

drained and rinsed

1

15 oz can

black beans

drained and rinsed

1 1/2

cups

sweet corn

1/2

cup

red onion

diced

1/2

cup

green bell pepper

diced

1

jalapeno

diced

1/2

cup

cilantro

chopped, optional
Instructions
In a large bowl, whisk together the olive oil, sugar, lime juice, white wine vinegar, 1/4 tsp garlic powder and salt.

Add remaining ingredients. Stir to mix.

Sitr in cilantro. Cover and chill until ready to serve.