Did you know that there is a recently-launched CABIN podcast?!
It's called The Cabincast and is filled with stories, interviews, recommendations & information on embracing the cabin lifestyle.
It's hosted by one of my favorite bloggers (Kristin of White Arrows Home) and the talented Erik (of Roughing It In Style). Two cabin & log home experts that are the perfect pair to launch a cabin podcast!
If you love cabins then you'll love this podcast.
The Cabincast is available on all podcast sources (Apple Podcasts, Spotify, Stitcher) or go here: TheCabincast.Com. New episodes air each Friday.
Keep reading for an interview with co-host Kristin to learn about the podcast, the inspiring story behind it & more!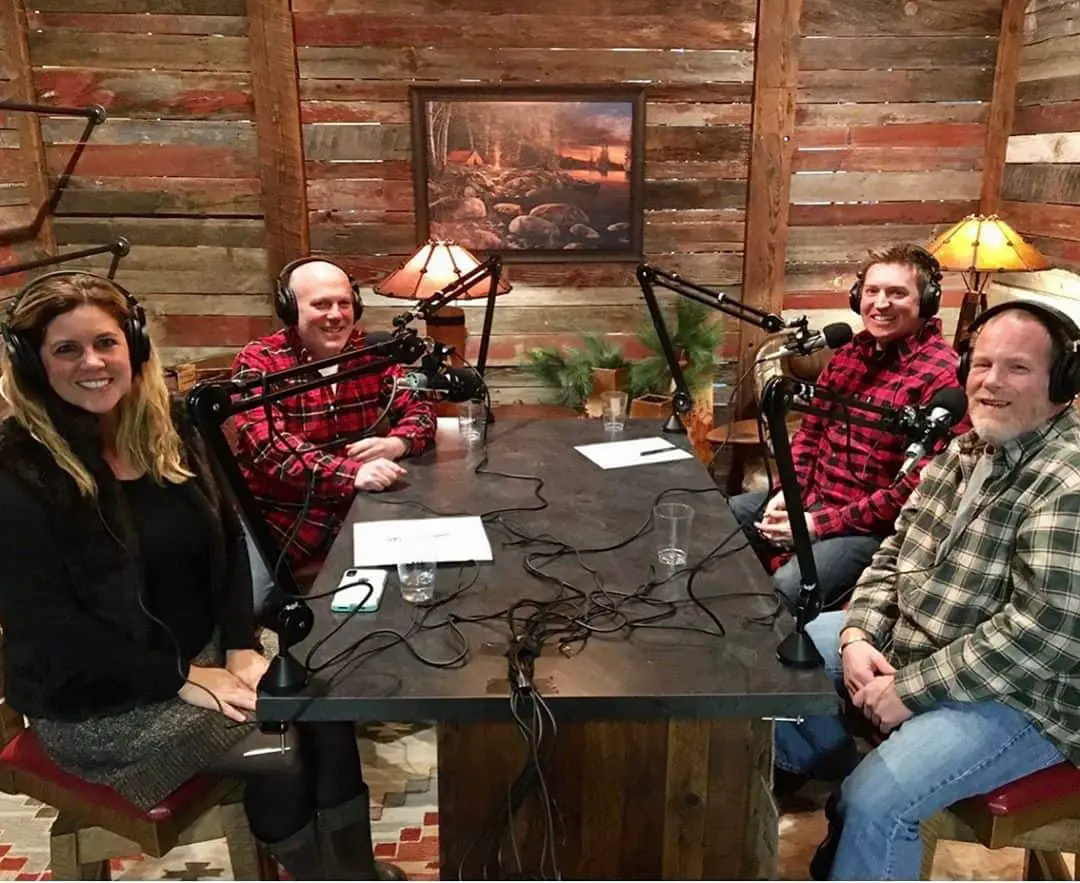 1. Who Is This Podcast For?
The Cabincast will appeal to a national audience of cabin, cottage, lodge, and retreat owners, renters, vacationers, and dreamers. The show will also appeal to nature lovers, explorers, and people filled with wanderlust. So our target listener either owns a cabin, vacations to a special cabin getaway or dreams of one.
2. How did you get the idea to start The Cabincast?
Having a Podcast had been on my "Dreams To Do" List for about a year when Erik, my Cabincast cohost shared his idea for a Podcast with me.
He was much further along in his plans, choosing a name, getting a logo designed, starting the website and researching what it would take as far as technology and strategy.
His thought was that it would be great to have us do it together and I agreed that it would be. We liked the ideas of having both our perspectives when interviewing guests and sharing favorite finds with our listeners.
Referred to as a "getaway primer," The Cabincast is filled with stories, interviews, recommendations, and information on embracing the cabin lifestyle. New episodes air each Friday.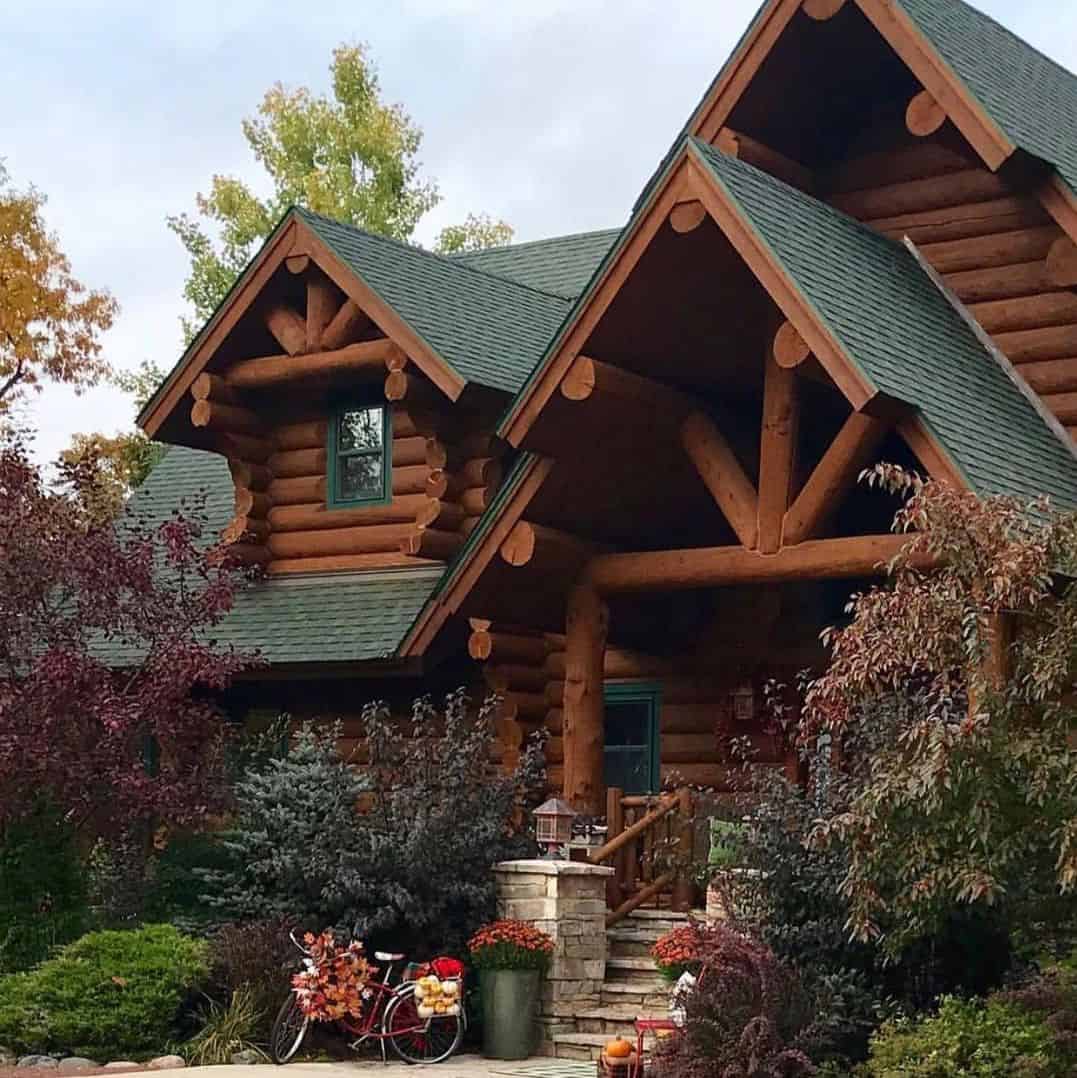 3. What was the experience like starting a podcast?
It has been such a fun adventure to start a podcast. I love challenges, so I wasn't intimidated by it. There's a lot of good information out there to help pave the way, just as there was when I started my blog.
Starting a blog was like learning a new language and the podcast has been the same way. The hardest step is just starting. Then we learn as we go.
Erik has a great understanding of how to make the sound great and what equipment we need so that has been huge for our success. It's also been a great help to have a set schedule for recording and work plan to consult to stay on track.
4. What are some of your favorite moments from the podcast so far?
I really enjoy the interviews. We have talked to some really interesting people from all walks of life and they have such fascinating stories and information to share with our audience.
We all end up forgetting we have microphones in front of us and headphones on and just talk like we are sitting around the dinner table or campfire. It's relaxed and easy and most of all fun!
I've also loved reading the emails, DMs and messages from our listeners. We've had so much great feedback. The show is really touching people who are connecting with each episode.
Several people have stopped in my shop, White Arrows Home and at Erik's store Roughing It In Style too. They are so excited to share their favorite parts of episodes with us.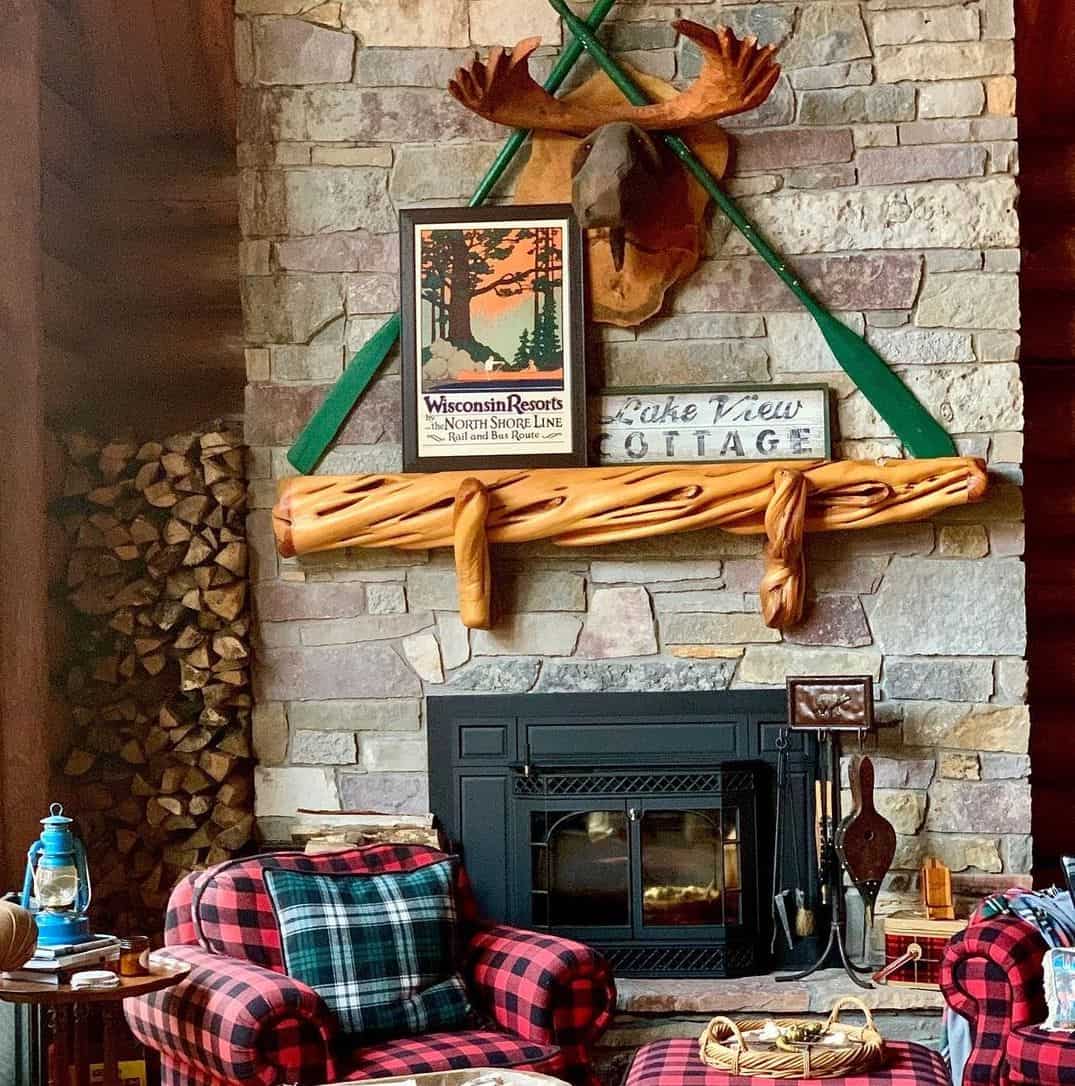 5. Is there one episode that you'd suggest listeners start with?
I think starting with #1 is great because it's some background to understand where Erik and I are coming from, how we met and what we bring to the program. Listeners will get a feel for our personalities and the preview of the shows to come.
The great thing about each podcast episode is that the episodes don't go away after they air. So new listeners can binge listen to all they have missed or listen to one a day until they are caught up. They can even listen to favorite episodes more than once.
Click below to start listening to episode 1!

---
About The Hosts: Meet Kristin & Erik
Erik Torgeson of Roughing It In Style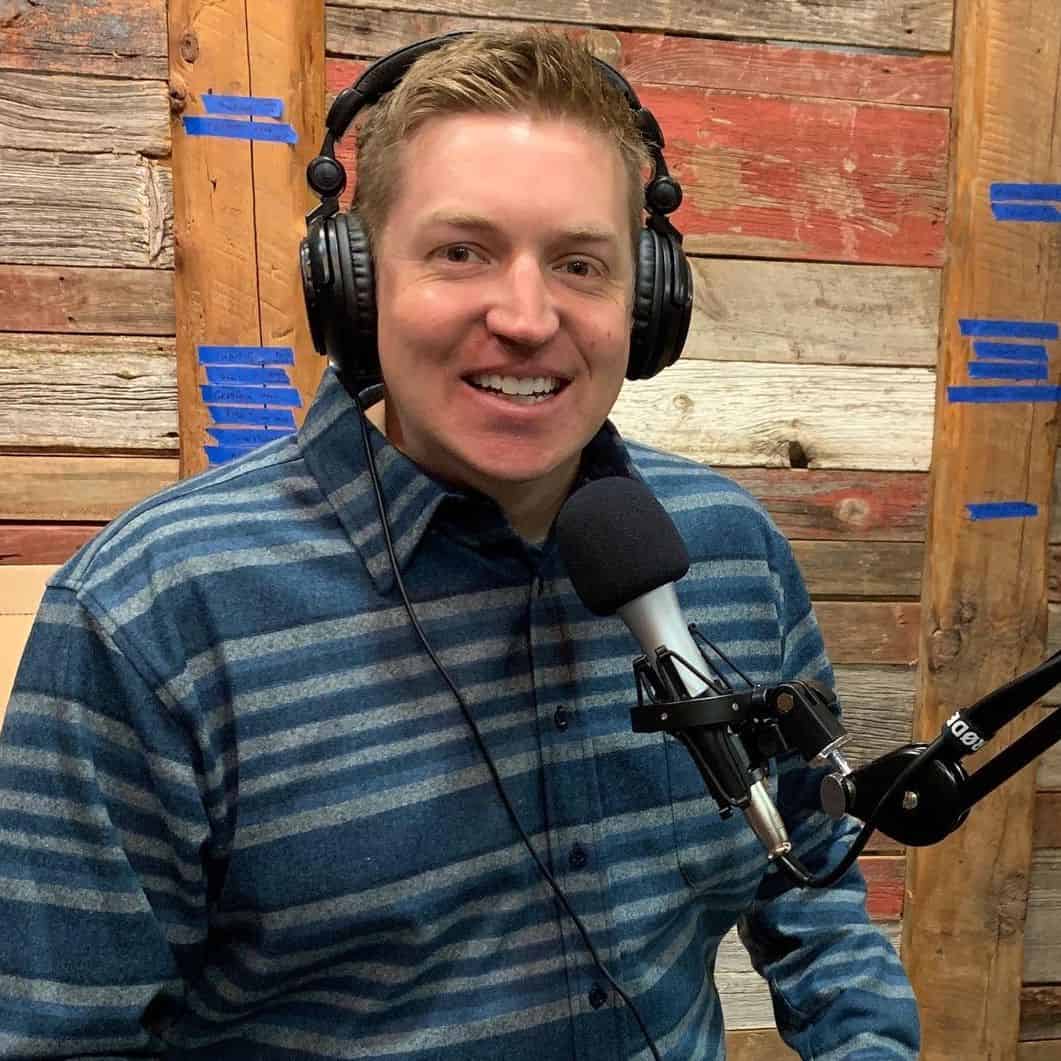 Cohost Erik Torgeson runs the Northwoods branch of Roughing It In Style, a furniture, decor, and interior design retail store located in Harshaw, Wisconsin.
He also oversees Reclaimed Rustic Woodworks, a furniture and cabinet manufacturing company specializing in repurposing barnwood.
Erik is also an avid outdoorsman and hunter who spends his free time exploring the woods looking for critters and sharing his love of the outdoors with his wife and three kids. www.roughingitinstyle.com.
Kristin Lenz of White Arrows Home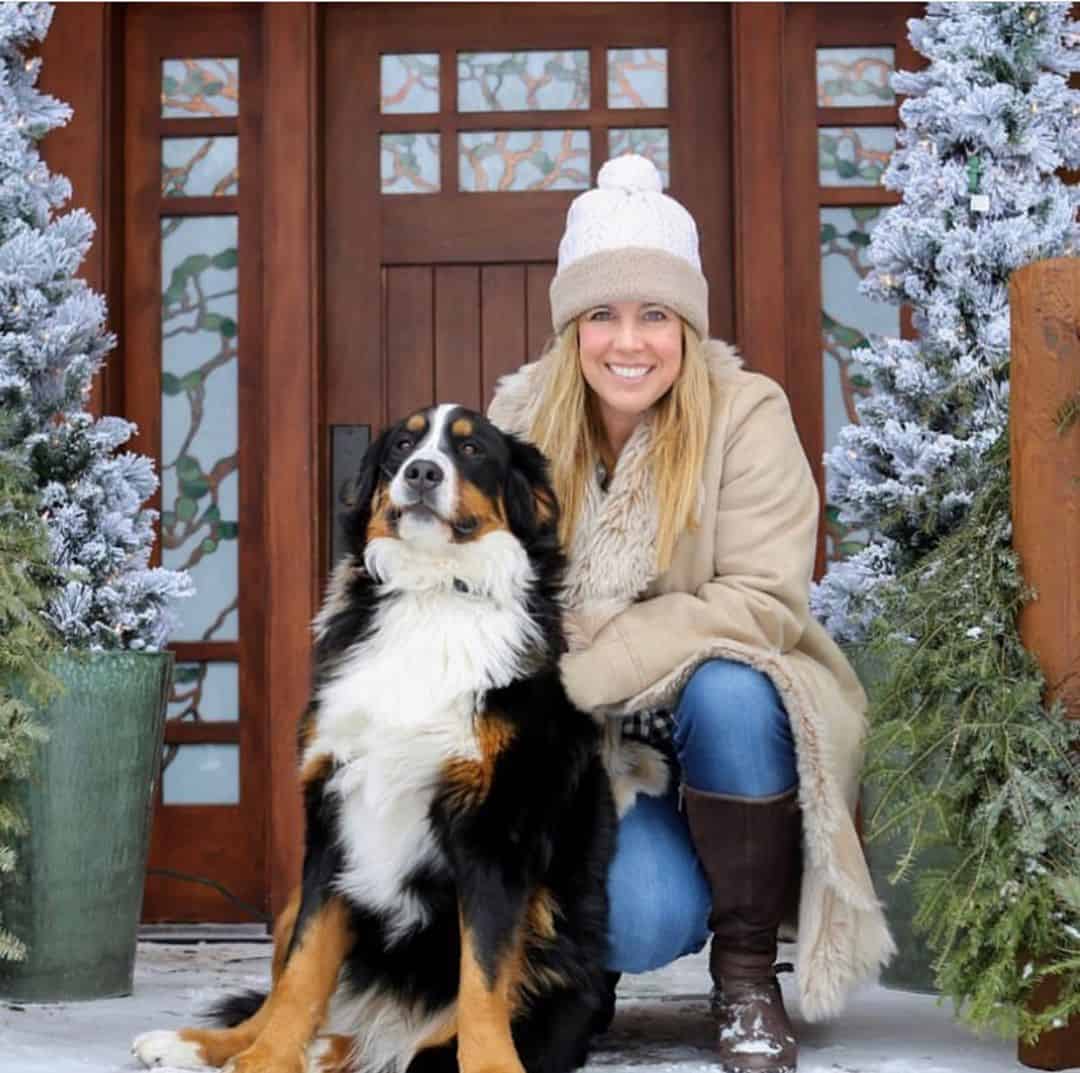 Kristin Lenz owns White Arrows Home, an antique and home goods shop in Minocqua, Wisconsin. Her social media company and blog share a warm and cozy mix of design ideas, inspirational style, and personal journeys from the backdrop of her lakeside log cabin home. She shares tips for traveling to The Northwoods, as well as Montana and other rustic getaways.
White Arrows Home is a Northwoods inspired lifestyle brand appealing to a local and national audience. www.whitearrowshome.com and www.whitearrowshometheshop.com.
---
Where to Listen to The Cabincast:
You can listen to The Cabincast podcast by following this link https://plnk.to/the-cabincast and on all Podcast sources such as Spotify, Apple Podcasts, Stitcher and more. You can find more information on our website www.thecabincast.com.